An Introduction to BP-2002 Proximity Electronic Guard Tour System
I. Operating Principles
In fields where security patrol is an important part of the operations such as telecommunications, railroads, postal services, electricity generation, the maintenance of governmental offices, public transportation, warehousing, residential housing, hospitality, and industrialized manufacturing, it is crucial that the personnel assigned to this task complete their duties on time and at the correct locations. The job-performance verification of these security personnel has traditionally been a difficult task, until the utilization of electronic guard tour system.
The system's operations rely on the installation of a series of signal cards (also called check points, each with its own unique identification code) along the patrol routes, which can be read by hand-held readers operated by patrol personnel. The readers are capable of recording several types of data at each reading, including personnel ID code, location, date time, check point ID code, special incidences, etc, all of which can be downloaded later onto the manager's computer for recording and job-performance evaluation purposes.
II. System Composition
The main components of the system include a guard tour management software, hand-held readers, and various types of check points. Models of the readers include reinforced and rugged type (operable in very low temperatures), alphanumeric type, and Dot-Matrix type. Check point come in several different shapes, including button, tube, keycard, and credit card. The first two types are typically used as information buttons (checkpoints) installed along patrol routes because of their ease of installation.
Data collected from the readers can be uploaded through a variety of methods, including RS232/USB connection, phone-line modem, local area network, and the Internet. The fact that the system can be managed both locally and remotely makes the it suitable for operations both small and large in scale. (see Fig. 1)
III. Product Introduction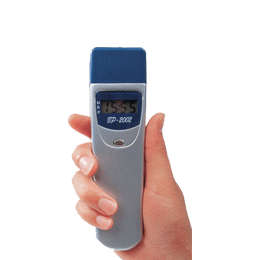 <![if !mso]><![endif]>

 

<![if !mso]><![endif]>

 

Dot-Matrix Type

Display: 112x64 pixels

Dimensions: 112x48x24 mm

Weight: 160 g

Operating Temperatures: -20ºC to 70ºC

Alphanumeric Type

Dimensions: 150x42x26 mm

Weight: 200 g

Operating Temperatures: -20ºC to 70ºC

Reinforced and Rugged Type

Dimensions: 150x42x26 mm

Weight: 200 g

Operating Temperatures: -40ºC to 70ºC
IV. Characteristics of the Hand-Held Readers
1. Make readings without contact
Can read check point by placing the reader near them. Readers are not affected by dust, rain, snow, ice, or other environmental factors. Much more convenient than traditional readers that require precise contacts with information buttons, which can cause the contact-points to wear out, and are difficult to use under adverse weather or low-light conditions.
2. Rugged and Shock-Absorbent Design
First introduced in the industry by using super-reinforced aluminum-alloy casing. It also has a shock-absorbent internal structure. It can withstand a drop onto concrete floor from over 2 meters' height.
3. Completely Waterproof
Completely sealed against liquids, work under water.
4. Flash Memory Data Storage
Use advanced Flash memory technology, can permanently store close to 30,000 pieces of record, and do not lose any data even when batteries run out completely. Most other products use battery-operated RAM, can only store a few thousand pieces of data, and can lose all they have stored once the batteries run out.
5. Easy to Carry
Length: 150 mm, Width: 42 mm, Thickness: 26 mm, Weight: 200 g or less, making them convenient to carry (holster is provided as standard accessory).
6. Recording of Incidents
It is conveniently to record the occurrence of various incidents along the route by reading from special incidence cards that the patrolling personnel carry.
7. Protect Against Intentional Battery Draining
Automatically shut down when buttons are held down for too long (approx. 5 seconds).
8. Work From Up to 5 cm Away From The Check Point
9. Tailor Made Solutions
The dot-matrix type can be custom-programmed according to the needs of the industry, making them extremely versatile work-tools.
V. Characteristics of the Management Software
<![if !vml]>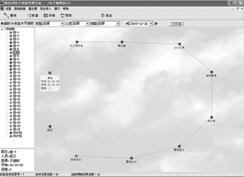 <![endif]>

<![endif]--><![if !vml]>

<![endif]><![if !vml]>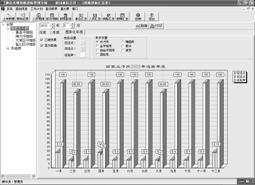 <![endif]> <![endif]--><![if !vml]>

<![endif]> <![if !mso]><![endif]>

 

<![if !mso]><![endif]>

 

 


 
Copyright©2004 -- Access System All rights reserved.
Updated on Saturday, 01 July, 2006